We have been in the market for more than 30 years with our premium quality products.
Welcome to the world of Marillen!
Marillen Fruit Producing Company is a 100% Hungarian-owned enterprise which has been on the market for more than 30 years. Through the years we invested in long term partnerships with suppliers from all over Hungary and across Europe. Our extensive search to find the best fruits and vegetables enable us to offer a consistent premium quality. In addition to that we have our own 60 hectare orchard, where we locally grow fruits to process.
Quality
Our purees and frozen products have 100% fruit content. Our in-house laboratory controls and guarantees the consistent high quality of our products.
Reliability
We strive to exceed our partners' expectations. We believe that fair and effective communication is the basis of customer relationships.
Experience
We have decades of manufacturing experience in a wide range of products. This enables us to find solutions for our customers new demands..
All the fruits and vegetables are certified for industrial use according to FSSC 22000 standards.
Our organic products are strictly monitored and controlled by BIOKONTROLL Hungaria Kft.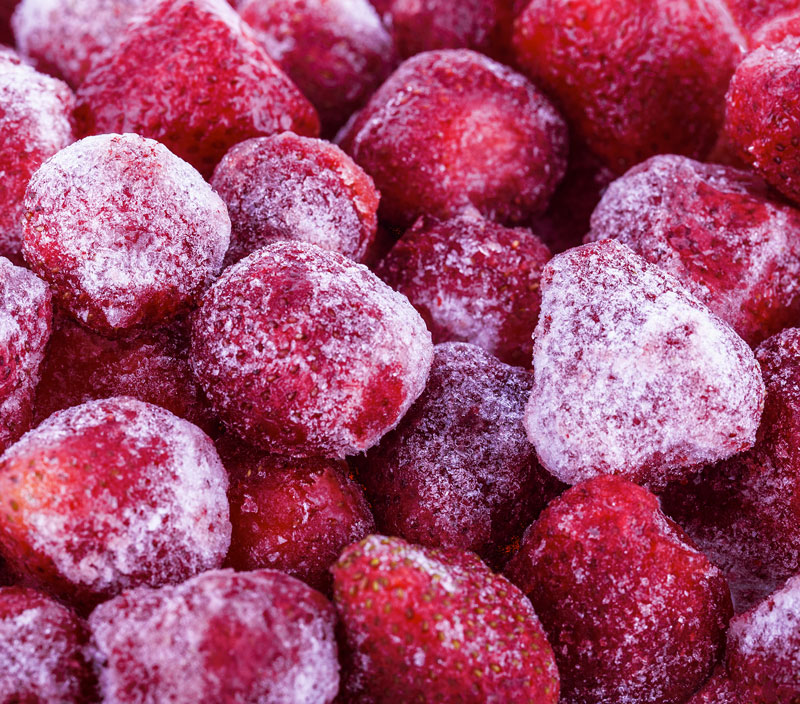 Aseptic puree manufacturing
Depending on our production capacity, we are happy to do contract manufacturing of your fruits and vegetables. You only have to deliver your fruits and vegetables, we take care of processing and packaging for you.
IQF Freezing
We have a capacity of 1.500 kg/h. Deliver us your fruits and vegetables, we take care of freezing and packaging for you.
Frozen storage
We can maintain a temperature of -25 ºC in our cold chambers. If you need a place to keep your fruits or vegetables, contact us.
Do you have a question?
Write us your question regarding our products and services and our colleague will contact you within 48 hours.